Computer Rentals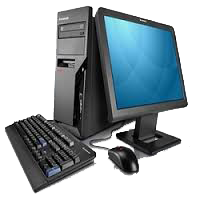 Get the latest and the best. We provide top brand desktop Computer rental services in Kolkata, Delhi(NCR), Mumbai, Bangalore, Ahmedabad, Jaipur, Chandigarh, Hyderabad and many other parts of India.
Our Desktop Computer Hire Services in India are reliable and efficient thereby ensuring that we are one of the leading IT Rental Company in India. We offer more than just the best computer on rent services - we commit ourselves to your satisfaction with our service.
RMV IT makes Computer Rentals convenient for you, we provide branded desktops like Dell, HP, Lenovo of all configuration viz. Core 2 Duo, Core i3, core i5 and Core i7, Quad Core, Dual or Quad Core Xeon processor with all size of LCD monitor, RAM, NVIDIA and ATI gaming or CAD CAM graphic adapters, multiple SCSI, SAS & SATA hard drives. Getting the desired computer rental service is now possible. You need just one call at RMV IT. You can customize every Computer or workstation to meet your exact requirement.
Powerful Apple iMac, Mac Mini and Mac Pro are available for desktop rental with the latest Apple OS Snow leopard or Lion operating system for the artist within you.
Why Computer Rentals?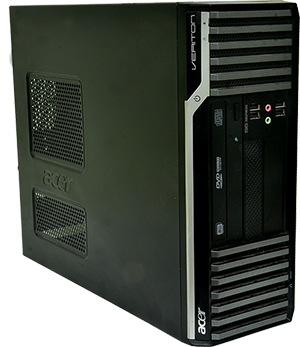 Computer Rentals are great if you need temporary computers in a stationary context. For example, if you are running a new business or computer training facility or a BPO, renting desktop computers is a highly cost efficient alternative to purchasing. All you have to do is just place order for computer rentals and leave everything on us like transportation, installation etc. We don't stop just there. We also maintain and manage them so you can work with total peace of mind.
Flexible Quantities and Time Periods: If you need one or one hundred desktop computers on a short term basis, contact RMV IT for the price quotation. Rental periods can be as short as 1 day and as long as you need.